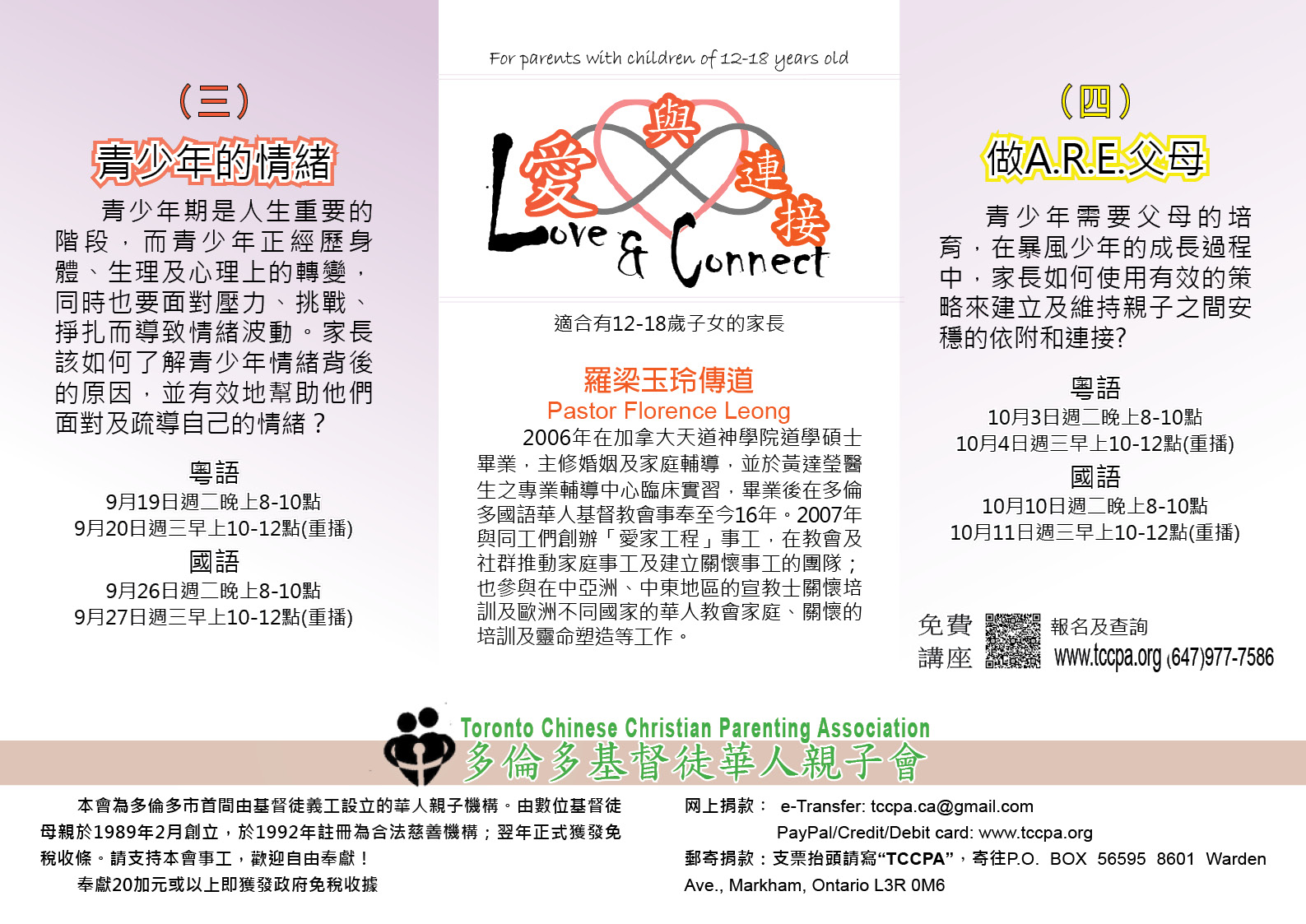 愛與連接 4 (適合有12-18歲子女的家長)
Love and Connect (4)
For parents with children of 12-18 years old
主題: 做A.R.E.父母
青少年需要父母的培育, 在暴風少年的成長過程中, 家長如何使用有效的策略來建立及維持親子之間安穩的依附和連接?
多倫多時間:
10 月 04 日 10:00am-12:00pm 週三 (粵語) 重播
講員:Pastor Florence Leong 羅梁玉玲傳道
免責聲明:
講員所述僅代表個人觀點,並非代表本會立場。所有言論僅供參考,請勿視為個别過案的專業判斷或治療。
Disclaimer:
The views expressed by our speakers are their own, and may not represent the TCCPA. All talks are intended as general information and should not be considered as professional advice in individual cases.